Sri Lanka beaches for every taste and for everyone, stick with me, you will be trilled! Let's dive in 🙂
The island state of Sri Lanka lies in the Indian Ocean just off the southern tip of India. With a maximum length of 432 kilometres and a maximum width of 224 kilometres it would take just 8 hours to drive from one end to the other. Not that you'd actually need to drive as the public transport is very good. With a reliable train service supplemented by a large bus network, and of course, you can even take one of the local "tuk-tuk" taxis for short journeys.
Now of course the first thing that springs to mind when someone mentions an island is its beaches. And Sri Lanka has some of the finest in the Indian Ocean. More than 1500 km of coastline means there is something for everyone. Whether you're looking for a quiet, romantic getaway, a family holiday or the thrill of water sports like windsurfing, kayaking, water skiing and scuba diving, we've got you covered!
White sands and calm waters of uncrowded beaches of north
The south-western coastline is quite popular with the north east winds making it sunny with calm seas from about November to March. Whilst the East coast, where the quieter of the Sri Lanka beaches can be found, is sunniest from May to September.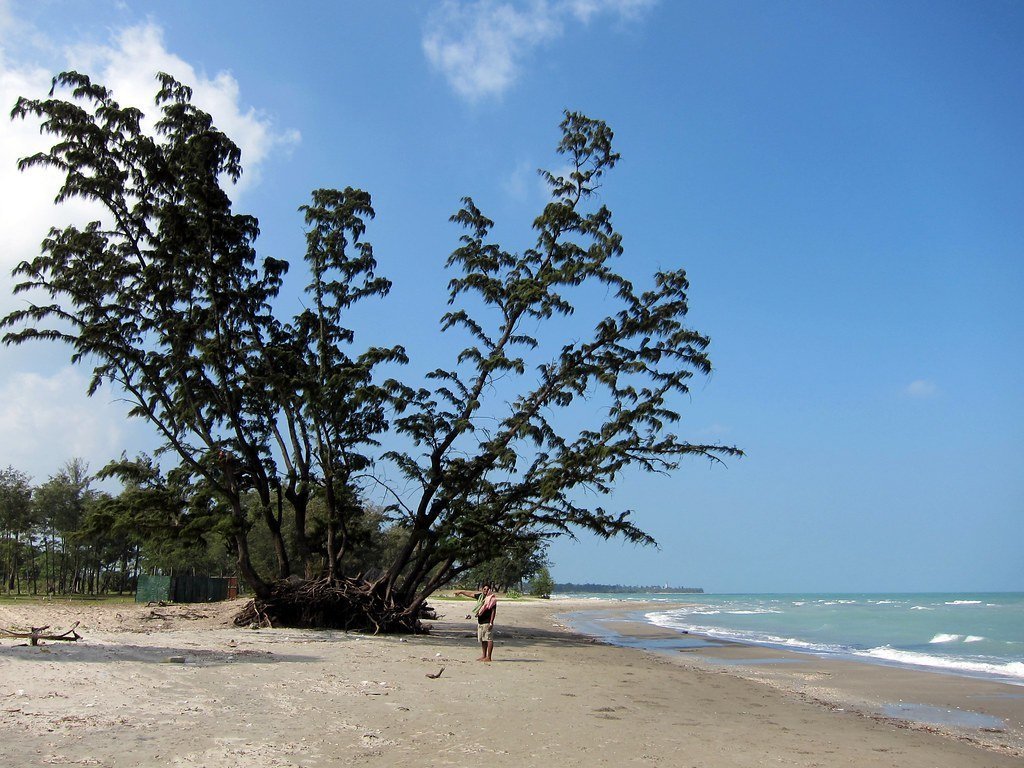 Although there are some stunning beaches in the north you may not find facilities like those further south. And some beaches may even be difficult to reach. This is the case of Casuarina Beach, located on the island of Karaitivu in the Jaffna District. You will find beautiful white sands and calm waters but be warned, you may have to bring a packed lunch!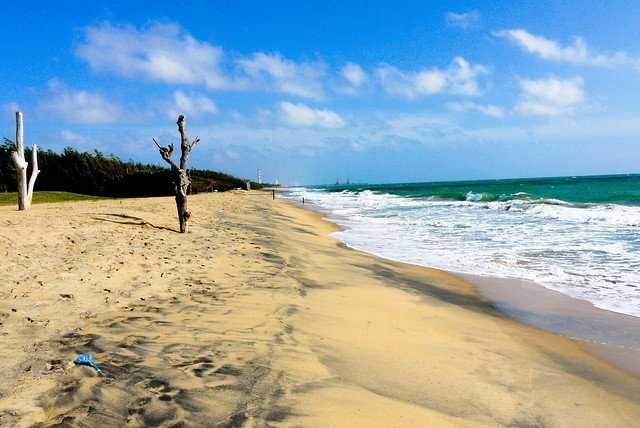 As we move further down the western coast we reach Kalpitiya, a fishing village with remote and uncrowded beaches. Its lagoon offers many activities, the wind is perfect for kite surfing and windsurfing and, like many Sri Lanka beaches, you can take whale and dolphin watching trips from here.
Popular Sri Lanka beaches of south-western coastline
Heading south we hit the very popular south-western coastline. In fact, Sri Lanka's main tourist area stretches along the coast from Negombo to Galle.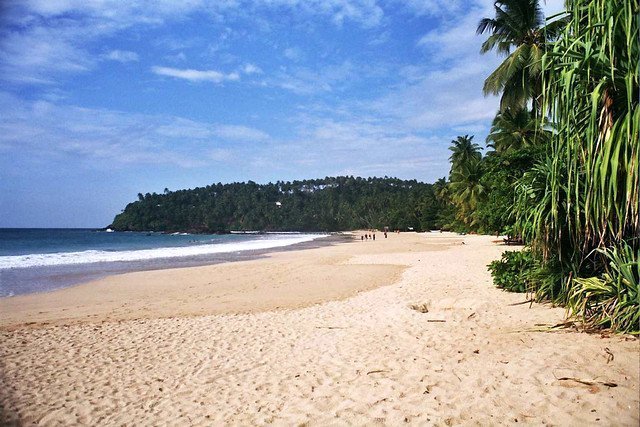 Here we can visit the Sri Lanka beach resorts of Mount Lavinia, Wadduwa, Kalutara, Beruwala, Bentota and Galle, to mention just a few.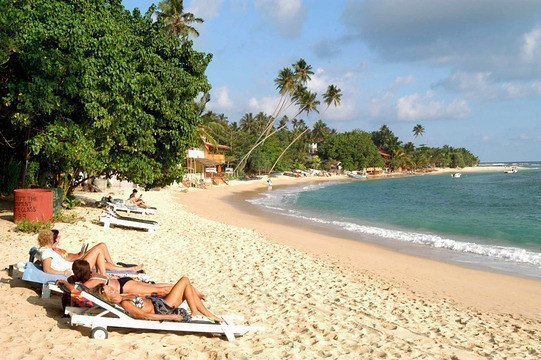 Just south of Galle lies Unawatuna, perhaps the most popular beach resort on the southern Sri Lankan coast. Gently swaying palms and golden sands with simple beach bars and restaurants make for a laid back village atmosphere. And as the beach is located in a small bay the sea is relatively calm here. So with its sloping sands and no underwater hazards it is the ideal Sri Lanka beach resort for a safe holiday with the family.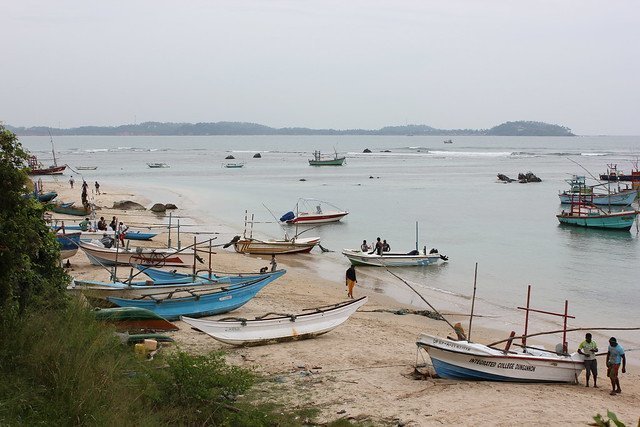 Another quite beach can be found at Weligama. This is a favourite with those trying surfing for the first time and is a smaller alternative to the busier beaches located further north.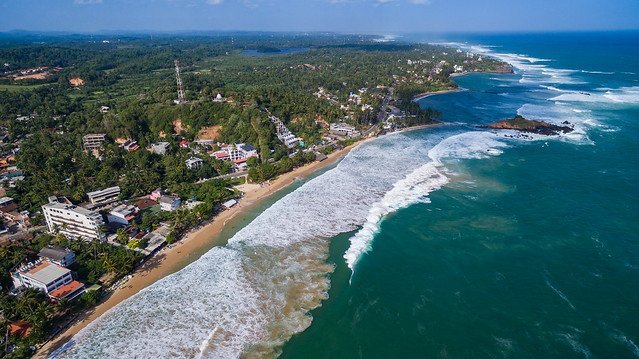 Mirissa, however, is the ideal place to seek out a few of the larger waves although it still enjoys the protection of shallow waters. The far right side of the beach is rocky, challenging, and should only be attempted by experienced surfers. The rest of the beach, however, is great for those new to surfing.
Eastern Sri lanka beaches opportunities- snorkelling sites, dive schools and surfing spots!
Moving around the shoreline we begin to climb the eastern coast of Sri Lanka. Although not as busy as the western side, still has the breath-taking beaches we've come to expect here, like Polhena. This wide sandy beach also offers excellent opportunities for snorkelling.
Heading north we come to Tangalle. The white sands of Tangalle beach stretch for kilometres and kilometres, both to the north and south, with a series of smaller bays and beaches, the ocean can be quite rough but the Parewella Natural Swimming Area lying to the south end of Tangalle Beach is just like a natural swimming pool where the water is not so deep and the waves not as strong, offering the ideal place for a quiet swim.
And if it's sandy beaches stretching as far as the eye can see that you're looking for, then you must pay a visit to Kahandamodara just a little further up the coast.
Several kilometres north lies Arugam Bay, known as one of the best surfing beaches in southeast Asia, attracting many international surfers during the season.
Kalkudah and Passekudah are two white sandy beaches located north of Batticaloa. Passekudah is quite a busy tourist spot with several luxury hotels. On the contrary, Kalkudah is much quieter and ideal for a romantic stroll with your beloved.
Uppuveli is a coastal resort town in the Trincomalee District and is a popular tourist destination along with the nearby Nilaveli.

With one of the best Sri Lanka beaches, it offers beautiful scenery, traditional accommodation, and authentic cuisine.
So, there really is something for everyone, sports enthusiasts, families, couples and newlyweds,   and now all that's left to do is come on over here and check out all these lovely beaches for yourself!